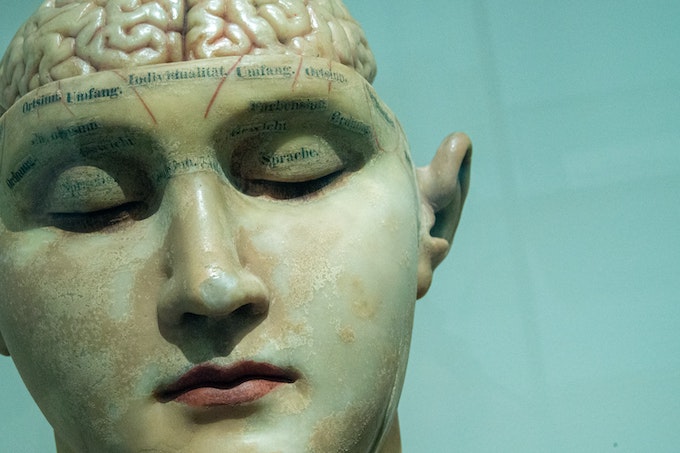 On March 3, 2020, venture capitalist Shiyan Koh (GP at Hustle Fund) hosted a webinar called "What's Going On In An Investor's Brain?".
Over the course of an hour, Shiyan broke down two basic concepts:
1) Why an investor is likely to say "no" to a founder
2) What you can do to turn that "no" into a "yes"
You can see a recording of the webinar here. But we've also listed out the key takeaways below:
Key Takeaways
Venture Capital is a Unique Asset Class
Lots of great businesses don't need VC money to succeed and can't fit the return expectations of VCs.
VCs are like entrepreneurs in the sense that they also have their own investors to pitch and return money to.
Vanquish the NOs and Make Investors Believe
If there are a bunch of easy nos, an investor isn't going to want to dig in further.
It's your job as an entrepreneur to convince VCs that you can get around those.
Delight the Customer in Hard to Copy, Margin Enhancing Ways
Who is my customer? What is it I'm solving for them? 
Remember it's a probability game. Entrepreneurs should anticipate the following questions use them to craft their pitch:
Is this market big enough? How do we know?
Is this the right team to navigate the known modes of failure?
How are you going to build and ship quickly if you don't have a technical founder? Or if you have a product but you're not prepared to sell?
Who is the customer and what are the economics around acquiring them? How long is the sales cycle?
How does this product/service make customers feel?
What is the unique insight/defensibility of this business?
Why now? Did your platform change? Do you have new tech capability?
How is the world changing?
Why is my business part of this change/driving this change?
Why is this the right time for my business?
Why is this the right team for my market?
What are all of the ways in which we can succeed?
What are your near-term goals or ideas?
It's important to pre-empt the easy no's and then, deliver the the reasons to believe:
Understanding modes of success and failure in your area and addressing them
Addressing market/macro shifts 
Having partnerships, customer feedback, etc.
Highlighting skillsets or backgrounds of team members that demonstrate why you are uniquely equipped to solve this problem
Audience Q&A
These are questions the webinar attendees asked Shiyan at the end of her presentation:
How can I quickly and efficiently describe my company?
Get straight to describing the problem and how you're fixing it.
Then explain how far along you are in solving the problem.
What do you think are the most common factors leading to marketplace failure?
In a marketplace, you have two sets of customers: supply-side and demand-side.
The most common issue is that businesses go too broad and have trouble building up density. This same problem often applies to other businesses too.
Why should someone use your marketplace? Is it easy to contract? Are there guarantees around quality control/process?
The trade-off for lightweight marketplaces is you don't provide enough value.
What is the most important metric to determine marketplace potential?
Number of transactions
How do you think about startups pursuing growth at the expense of profitability?
Sometimes you need to have the discipline to know when you're going to make a customer profitable. 
For instance, if you're giving something away for free, it's hard to believe that you'll be able to convince them to pay you down the line.
If you're providing real value, people won't mind paying you because you're solving a real pain point for them.
Profitability can fuel growth; if your growth is only fuelled by investors, it can be difficult to to do the reverse in the long run.
Why would a company with a lot of easy no's raise a lot of money?
All investors tend to have similar checklists, but they weigh their no's in areas differently.
How can we get to know investors?
Reviewing an investor's social media – ex: Twitter, portfolio companies, blogs, etc. – reveal a lot about how she/he views different attributes of successful companies and what she/he weighs most heavily in the decision making process.
Do investors really want the updates if they ask for them for the next 3 months?
If an investor wants updates, it's because they want to see a track record over time or additional data points on your performance before investing.
Being able to build a fact pattern where you said you were going to do X and you were able to do it, makes it easier to pull those investors on later.
For a company with a technical product, what's the best way to show differentiation without getting too technical?
It's okay to get technical to an extent, but the best way to demonstrate it would be to connect it to customers and what they need.
What's an indicator of good traction?
This varies by investor; for a pre-seed stage VC, you don't need a ton of revenue.
For seed stage: $500k in revenue.
For series A: $1MM in revenue
This is really about de-risking that revenue – does anyone want it? And do you have a repeatable, scalable sales process?
What creates FOMO (fear of missing out) for investors?
The best way to create FOMO is to have urgency in your process. But don't create fake FOMO – the investor community is small.
---
We host tactical webinars like this one about once a month. If you want to know when the next one is happening, sign up for our newsletter.
About the author:
Jasmin Johnson is a Venture Associate Intern at Hustle Fund. She earned her MS in Finance at Vanderbilt University, and her bachelor's degree in business management and accounting from Fisk University. In addition to her role as an intern at Hustle Fund, Jasmin works as a Venture Fellow for Score 3, and an Investment Banking Analyst at UBS. For access to her email newsletter with more Cliff Notes on startup topics, click here.