Bạn có thể đọc phiên bản Tiếng Việt tại đây.
When I first joined Hustle Fund to expand our investments and portfolio support in Vietnam and Southeast Asia, I was immediately impressed by Hai Nguyen, CEO and Founder of Canavi.
Hai was one of the first entrepreneurs in Vietnam to be recognized in the prestigious Forbes 30 under 30 list of Asia.
More importantly, Hai is a super-connector in the startups and tech ecosystem in Vietnam, always willing to share his experience and connect startup founders with investors.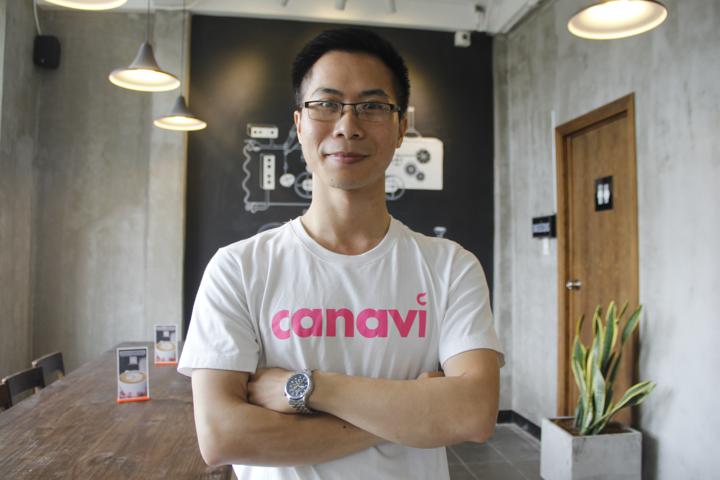 I sat down with Hai recently, where he shared with me lessons learned in building his startup Canavi. The company started in 2015 as a recruiting platform for underserved women in Vietnam, with only 3 employees.
Fast forward more than 4 years later, Canavi has connected more than 20,000 applicants with more than 1,000 positions from 200 partners. Canavi has also successfully raised close to $500,000 in venture capital.
Raising the first round of venture money
For tech startups, raising money is one of the first important milestones.
However, for first-time founders who have never raised venture capital before, this process can be confusing and last for a long time, distracting founders from building products and serving customers.  
Hai said that before raising venture capital, it's crucial for startup founders to learn as much as they can about the fundraising process, about different types of investors/VC funds, and about their respective investment requirements. In order to increase the chances of successfully raising money,

startups need to demonstrate an ability to turn "ideas" into "Minimum Viable Products" (MVPs) AND demonstrate Product-Market fit.  
For this reason, in the first year of Canavi's operations, Hai did not rush to raise money. He and his founding team focused on releasing a functional demo, attracting more than 300 applicants and 4 employers.
Thanks to these early positive signals, Canavi was able to raise its first round of financing from angel investors in June 2016. 
Hai also stressed the importance of finding the first investor who believes in the company's vision and the founding team. If you find the right investors, especially if they were previously founders who raised money successfully, not only will they help you financially, but they will also support your business growth and connect you with other investors down the road.
You don't need to have a large network of wealthy people in order to raise money from angel investors. A tactic that worked well for Hai is to follow well-known investors or successful entrepreneurs on social media and go to events that they'll be speaking at. That will give you a chance to meet and pitch your startup ideas to angels.  
Raising venture capital for growth
After achieving some early milestones and traction, Canavi needed to raise a larger round of venture funding for growth. Hai was able to leverage Canavi's angel investors and mentors to connect with venture capital funds.
One thing that a lot of startups in Vietnam don't understand yet is the large number of pitch decks that VCs get in a day. Because of the sheer volume of deals inflow, VCs often prioritize referrals from their networks.
Hai also shared that the process of fundraising from VCs is completely different from raising money from angel investors. For large regional funds, it may take 3-4 months to get a decision (At Hustle Fund, we prioritize speed of deal execution and try to get back to founders on our decision within 1-2 weeks after talking with founders). 
In addition, each VC fund has a different investment thesis and process; therefore, founders will often receive more rejections than acceptances. In Canavi's case, the founding team was rejected by 20 VCs before successfully closing the investment round.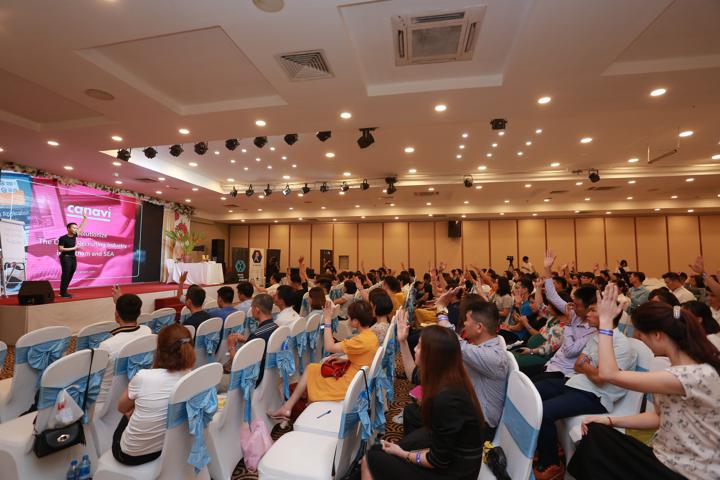 Hai did not view those rejections as failures. He understood that it doesn't matter how many "no's" you receive; what matters is you don't give up until you get one "yes". Hai made sure to ask for feedback from investors after each rejection so that the team could review and improve their business, as well as their pitch. 
Statistically speaking, the chance to get an investor to say yes is much lower than for him/her to say no. However, Hai emphasized that startup founders should not simply settle for capital, especially when deal terms are unfavorable to founders.
For Canavi, the three most important things to evaluate an investor and accept a term sheet are:
1) a VC's track record and reputation in investing in tech companies
2) a VC's experience in supporting other portfolio companies especially in tough times
3) a VC's reserved capital to follow on later round of investments. 
Ability to adapt to changes in the market
Hai shared that the marketplace business model like Canavi's is extremely challenging, especially at the beginning when you have to build both the demand and supply.
Chances are the business model will need to pivot from time to time, but as long as you can pivot successfully and early (before running out of funding), your startup will survive and thrive.
The most important thing is to understand trends in your market and being flexible enough to pivot quickly. It's also crucial to have a good support system of mentors and investors who can help brainstorm and support you through difficult times.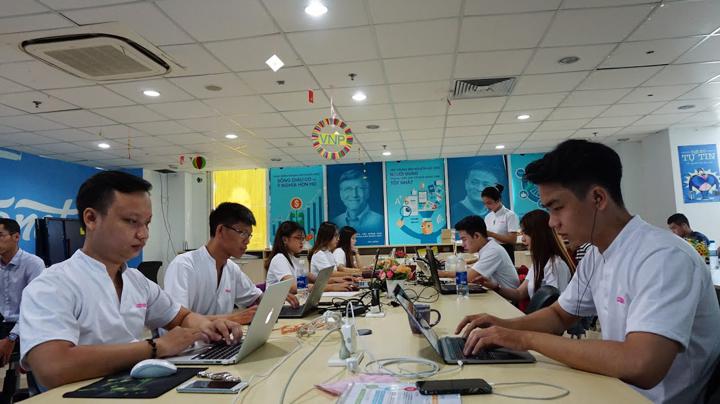 For example, at launch, Canavi targeted underserved young Vietnamese women looking for job opportunities in store-front sales and marketing. A few months after market testing, the founding team realized that employers in this space also cared about the appearance of applicants.
Immediately, Canavi launched the feature to allow applicants to upload their pictures in addition to their resume. As a result, the matching ratio between employers and applicants increased significantly.  
Another example is the demand and supply change pre- and post-COVID. Before COVID, Canavi focused on applicant growth, as a better applicant pool increased retention rate of employer partners.
After COVID, a lot of employers on the platform scaled down on their recruiting efforts, driving Canavi to prioritize partner growth.
Team building
Hai shared that the most important and the most challenging thing at the beginning of the startup journey is to find co-founders and early employees who share the vision and are willing to stay together through the ups and downs of growing the business.
In order to recruit great people to work at a high-risk, early-stage startups, the founders first have to be strong within their own expertise (e.g. sales, marketing, or technology). In addition, founders should be 100% honest with the founding team from the beginning in terms of company operational metrics.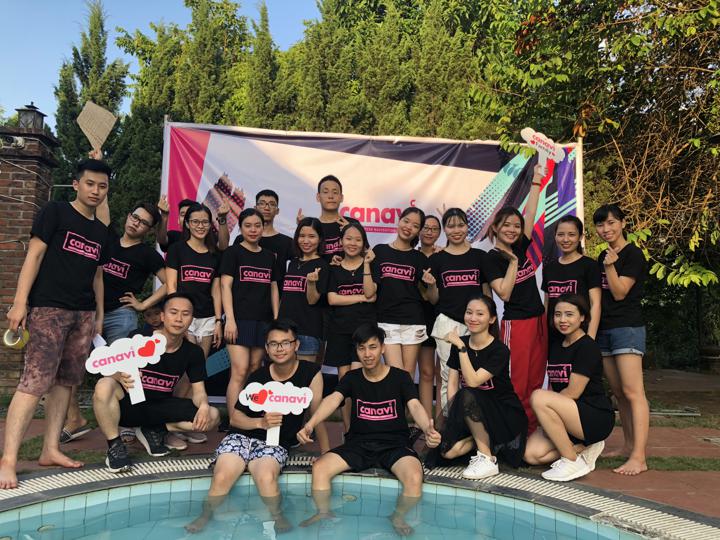 When the company is in the growing phase, it's important to keep the leadership team motivated. This can be achieved through setting clear milestones, celebrating early successes, and learning from failures to help the team improve continuously.
Looking forward to the future
Fortunately, Vietnam is one of the countries that has handled the COVID crisis successfully. With the country slowly reopening, Canavi continues to work on being more capital efficient and product focused to rebound with the economy. The current economic climate presents Canavi with certain challenges, like employers scaling back their recruiting efforts.
However, Hai is an optimist who sees opportunities instead of hurdles. Hai believes that the demand for highly-skilled workers (e.g. IT, 3D Video, 2D Photo, etc.) will continue to grow, while remote-work is becoming a new norm.
Canavi's mission is to be the #1 recruiting platform in Vietnam, and they continue to persevere and adapt to the demands of the market to realize that dream.
---
Canavi is a leading recruiting platform that connects applicants and employers in sales & marketing, hospitality, and food & beverage industry. Canavi's vision is to become the #1 recruiting platform in Vietnam.
Are you raising money for your start-ups? Apply with Hustle Fund here.
Mai Ho is a venture partner at Hustle Fund, covering the Vietnam and Southeast Asia markets. Mai was born and raised in Vietnam, and later graduated college in the U.S. with a double major in Accounting and Finance. Mai has 10 years of experience working in London, Singapore, and San Francisco, from equity research at Goldman Sachs to Growth/User Acquisition in Silicon Valley. Previously, Mai co-founded and exited e-commerce marketplace BigBalo.