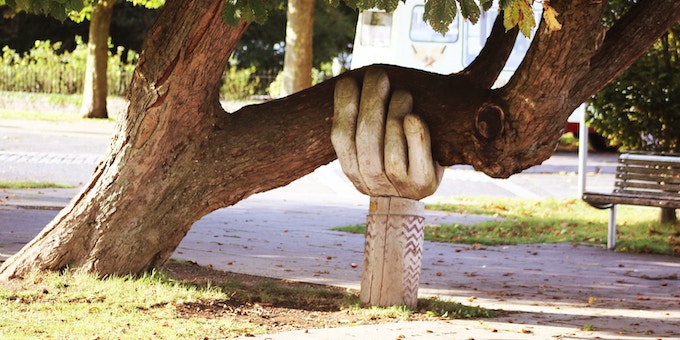 Welcome to Part 3 of the Pitch Deck Mistakes series. 
In part 1, we cover length of your deck. In part 2, we cover the problem slide. 
Today you get part 3: how to pitch your solution.
There are 3 important things to consider when putting together your "solution" slide(s):
Differentiation
Framing your story
Your go-to-market strategy 
1. Differentiation (aka: how to stand out)
Did you know... most decks investors see are pitching the same business?
Imagine this: 20 of your friends are each building a pencil company. After a while, all the pencil companies start to blend together in your head, and you're unable to differentiate between them.
And since you can't invest in all your friends' businesses, you're likely to only invest in the one that stands out. 
The lesson here is obvious: there is probably someone out there with the same business idea. To stand out amongst the crowd, you must show investors what's different about your solution.
Now, we're not talking about the nitty gritty details here. Specifics like "we're more affordable!" or "we have an app!" are not compelling. 
What IS compelling to investors is a unique approach. 
Here's a concrete example:
Let's say I'm building a marketing automation platform. 
Investors might see 10 pitch decks about marketing automation platforms each week. So, how can I make sure my deck stands out?
For starters, I can state the obvious:
Marketing automation is crowded. But if you dig into it, the most successful companies focus on a specific audience.
Hubspot is marketing automation for content creators. 
Hootsuite is marketing automation for social media managers.
Marketo is marketing automation for SaaS companies.
My company, BookingPop, is marketing automation for Airbnb hosts.
By focusing on the most differentiated component of my business – the audience – I'm showing investors that I've discovered an untapped opportunity in the marketing automation industry.
Pretty cool, right?
 2. Framing your story (especially when investors hate your space)
Unfortunately, having a differentiated solution isn't enough when you're in an industry that investors won't touch.
For example... let's say I'm building a media company for teachers. 
My business will include a newsletter, Facebook group, and events.
Here's the problem: investors don't like media companies. This is because media companies typically earn revenue through sponsorship or ad dollars, and those require a massive audience to bring in meaningful revenue.
So, instead of pitching my business as a media company, I'm going to pitch it as a data business.
For example:
There is not currently a database of teachers in the United States.
My company, CoolSchool, will collect dozens of data points on this audience, which we can use to sell products, services, and memberships.
In this example, I'm not changing the core elements of my business. But the newsletter, Facebook group, and events are a means by which I'll collect the data.
And I know that investors love data companies – because there is so much you do with data once you have it (just ask Facebook) – so this frames my business in a way that is compelling to them. 
3. Your go-to market strategy
As a pre-seed VC firm, we see a lot of early stage companies... companies that don't yet have much traction.
And that's ok! 
But since customer acquisition can be a business' biggest roadblock, it's compelling to see some information about your go-to market strategy.
Let's take my marketing platform for Airbnb hosts (BookingPop) as an example.
Pretty compelling go-to market strategy:
Free assessment of Airbnb host's listing and comparison to similar listings
Tactical webinars led by Airbnb certified marketers
Money back guarantee if hosts don't see booking requests in 3 months
Super compelling go-to market strategy:
Free assessment of Airbnb host's listing + comparison to similar listings
Results: 200 leads captured, 100 assessments completed, 17% conversion rate into paying customer
Results: 1 published webinar, 100 registrants, 5% conversion rate into paying customer
Results: Of the 22 paying customers, 1 requested refund
Why is the second example so much more compelling than the first?
Because it shows investors that not only are you thinking creatively about your go-to market strategy, but you've already gained some traction here. 
Even if the numbers aren't great, demonstrating that you can move quickly and experiment with different tactics gives investors a reason to believe in your team.
---
Want to get content like this delivered to your inbox? Click here to sign up.
And check out the other parts of the Pitch Deck Mistake series: